Learning and having fun together

Here at Bursley our aims are:-
• To create a happy, stimulating healthy and safe environment that encourages a desire for learning.
• Develop enquiring minds. To encourage children to become independent thinkers and learners through promoting a sense of curiosity.
• Through high quality teaching, develop the whole person, catering for all learning styles and setting appropriate challenges, which meet individual needs.
• Prepare learners for the future, through quality real life experiences.
• Help children to be aware of others and the environment and develop their citizenship, through nurturing the qualities of tolerance, honesty, respect, teamwork empathy and self-discipline.
• Value the involvement of parents, governors and the local community.
• Strive for continuous improvements in all that we do.
Please do not hesitate in contacting the school office should you require a paper copy of any of the information on our school's website.
QUICK LINKS:
A welcome from our Principal
 I am delighted to welcome you to Bursley Academy.
We are very proud of our Academy, the achievements of our pupils, our supportive parents and the dedication of our staff. We are a warm and welcoming school where all members of the school community work together to ensure our pupils develop as individuals in an environment which stimulates and challenges them to achieve their full potential.
At Bursley we pride ourselves on having the highest expectations for all children provide a wide range of learning activities and opportunities for children. We strive to create confident, resilient and independent learners who can adapt and apply their skills to any situation. We also know how important it is to work closely with parents to ensure the best outcomes for all children.
This website will provide you with more information about Bursley and the hard working pupils and staff who are the heart of our Academy. Of course, reading about a school is no substitute for seeing and hearing for you.  We welcome visitors and we are always happy to make arrangements to show people around the school.
We look forward to meeting you.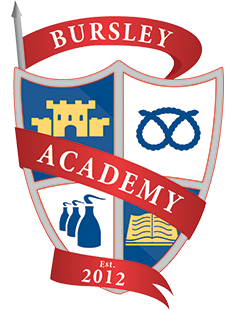 Bursley Academy, Bursley Way, Bradwell, ST5 8JQ
Tel: 01782 567740
Email: This email address is being protected from spambots. You need JavaScript enabled to view it.
Principal: Mr B Wilkinson
Contact (Office Manager): Mrs D Verdiani (8:30am to 4pm)
SENCO: Mrs A Green